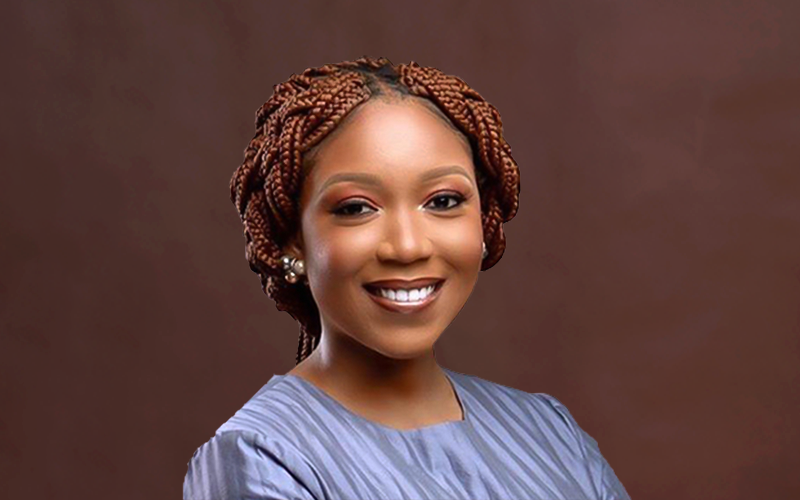 A Conversation with Tosin Faniro-Dada, Head of Start-ups at Lagos Innovates
"The first thing businesses should do is have an innovation strategy that describes the direction and desirable future state of the company."
Can you tell us what Lagos Innovates is about?
Lagos Innovates is a set of programs managed by the Lagos State Employment Trust Fund that aims to create an enabling environment for tech startups to thrive in Lagos State. Through Lagos Innovates, startups have access to high-quality workspaces, talent, capital and mentorship.
We have a workspace voucher program that provides vouchers to startups to use at any of our 29 partner co-working spaces. These vouchers help defray the cost of accessing high-quality infrastructure. The vouchers cover 30% -75% on average of membership cost for 3 to 12 months depending on the stage of the startup.
Our Talent Development program in partnership with Honeywell Group funds up to 80% of the cost of participating in a technology skill training, through a student loan program. We have an idea hub a platform for entrepreneurs to share their skills, business ideas, and interact with peers and pre-selected mentors. The platform will help applicants build profiles and encourage a community that fosters interaction and collaboration.
Finally, Lagos Innovates has supported over 150 startups across all our programs since inception in 2018.
What does your role entail as Head of Start-ups?
My role as Head of startups at the Lagos State Employment Trust Fund entails developing and implementing programs that provide an enabling environment for tech startups to thrive in Lagos State, sourcing for local and international partnerships to promote and increase funding for Lagos Innovates programs. In addition, my team connects startups to investors, corporates, Government ministries, department and agencies to make it easier for them to be successful.
How would you describe innovation?
Innovation is when you create or develop a new product, process or service with the aim of improving efficiency, effectiveness or competitive advantage. In the book, Prosperity Paradox, the authors introduce us to a type of innovation that transforms complicated and expensive products and services that only the rich had access to into simple and affordable products and services that become accessible so that many more people can own and use them. This type of innovation reminds me of the Blue Ocean strategy where we pursue differentiation and low cost to open a new market space and create new demand.
What are the key areas businesses need to look at in order to become innovative internally?
I think the first thing businesses should do is have an innovation strategy that describes the direction and desirable future state of the company. The innovation strategy should address organizational growth, competitive positioning strategies, collaboration strategies, etc.
Businesses should also look at their business model to explore new forms of selling, pricing, management/control methods, etc. The 3 Ps of Management should also be looked at – People, Process and Product. Technology is an area that should also never be ignored, businesses should look at the development of new technologies and explore new ways of commercializing via technological innovation.
Finally, the fundamental piece is Leadership and Execution of the innovation strategy, this is so important. You can have the best innovation strategy for a business but if you do not have the right team executing it, you are more likely to fail.
"You can have the best innovation strategy for a business but if you do not have the right team executing it, you are more likely to fail."
In your role as the Head of Start-ups (Lagos Innovates), what major opportunities are there that start-ups can leverage on in terms of getting investments?
Lagos innovates does not directly invest in tech startups however, we connect startups to investors and accelerators that can help with direct investment. Having a pipeline of startups that we have access to and just being part of our network allows us to very quickly match startups to investors that are interested in. We also connect startups to corporate and government ministries, departments and agencies to help with access to market for their products and services.
How would you say the private sector can collaborate with the public sector in producing solutions that benefit both sectors?
I think there's already some degree of collaboration between the public and private sectors. What I think was missing was a structured approach for these collaborations. Lagos States Office of Transformation, Creativity and Innovation recently launched a solutions hub where people with civic solutions looking to partner with the Government can upload their solutions and the office will guide them on next steps. The website is www.lagossolutionshub.com
What #innovationmoment have you experienced in your career so far? (We define an #innovationmoment as something you've been a part of or have witnessed that has been incredibly life-changing and impactful to others) Can you share?
I think the establishment of the Lagos State Employment Trust Fund and being a pioneer team member is the best #innovationmoment in my career so far. The Fund was created to tackle the unemployment challenge in Lagos, and the way we design and iterate our programs to help us achieve our overall objective is remarkable. From supporting MSMEs with low digit, non-collateralized loans to help them expand their business and ultimately hire new people, to innovative partnerships with donor agencies such UNDP, GIZ, USADF, to train unemployed young people and place them in jobs, and finally the launch of Lagos Innovates to support the growing tech ecosystem which can help us create the exponential number of jobs that we are looking for. All these programs have innovative strategies that are being executed beautifully and across all our programs our beneficiaries have created over 98,000 direct jobs to the Lagos market.
"I think the establishment of the Lagos State Employment Trust Fund and being a pioneer team member is the best #innovationmoment in my career so far"