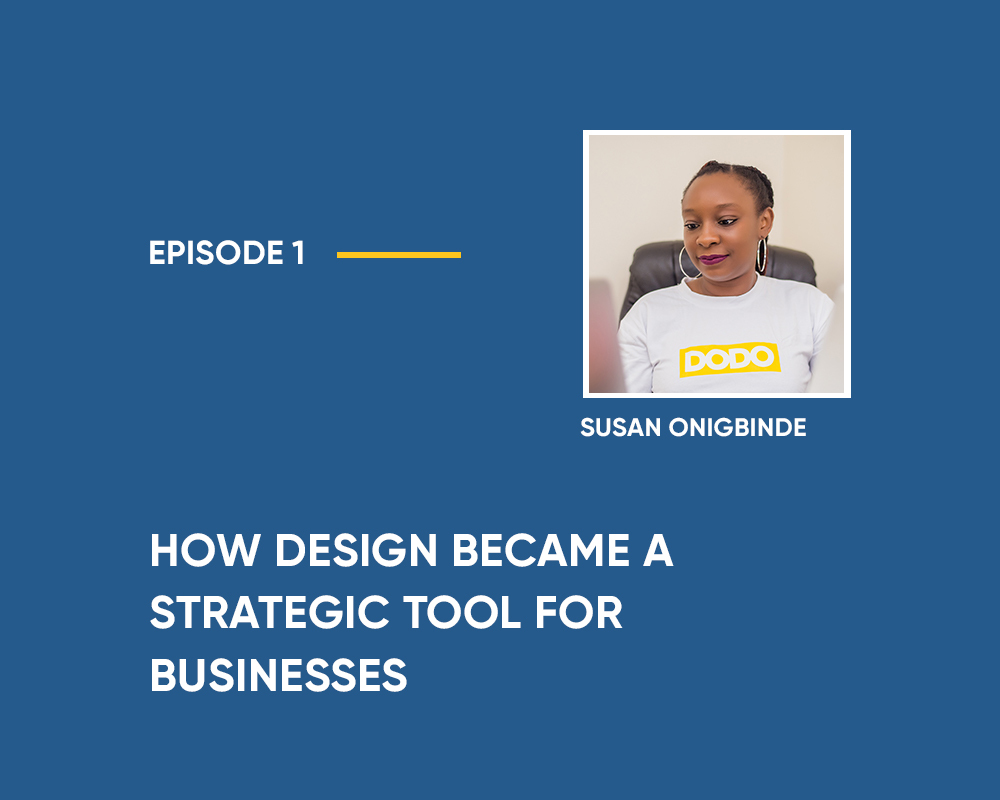 Season 1 | Episode 1: An Overview on How Design Became a Strategic Tool for Businesses
We talk on how design emerged from being just an aesthetic tool, to a strategic tool driving growth in various companies across the world.
Design has become an important tool for businesses seeking to be leaders in their various industries. We have seen how global brands like Apple, Uber, Airbnb, Google have been able to use design to improve on the value offered to customers.

Susan and Thomas trace back in time to how design became established as a process in which businesses used in discovering new opportunities to enable them meet customers needs.

We examine the design approach to business, sharing from popular examples that gives you, the listener a clear understanding of how you can apply this approach to your business to enable you identify customers needs and how your customers will best enjoy the experience of your product offering.
Plug in your headphones, press the play button, and get in on the conversation on how you can apply the design process as an approach to be able to compete better at the same level in terms of product delivery as other fortune 500 companies using design.