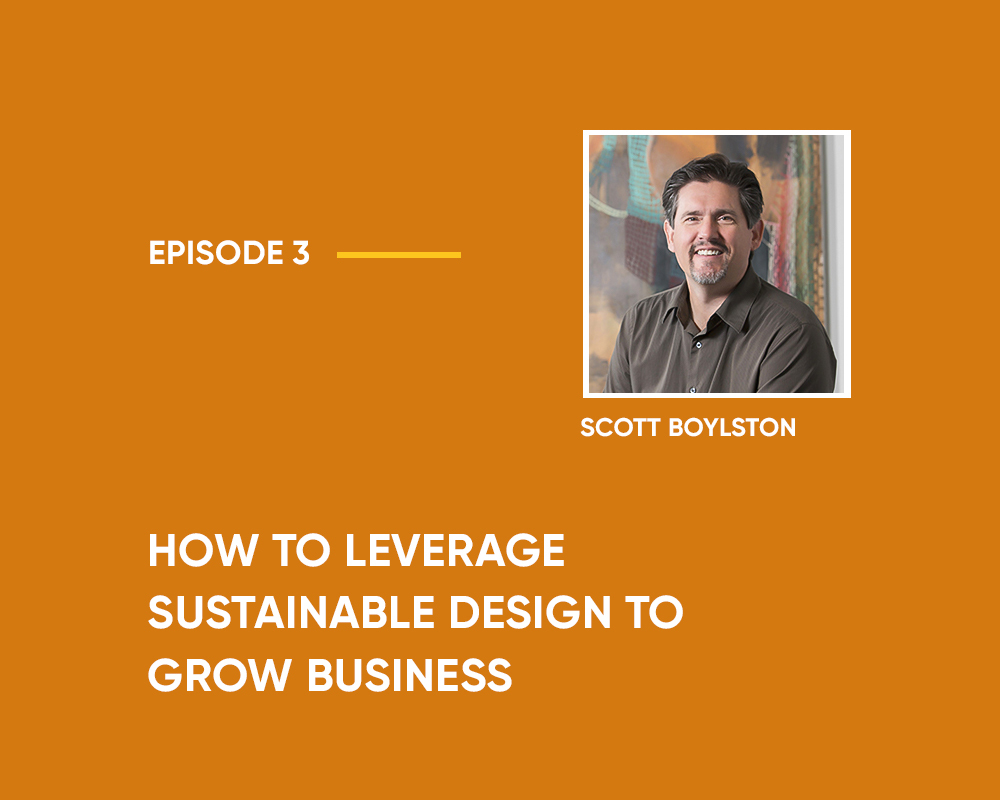 Season 1 | Episode 3: How To Leverage Sustainable Design To Grow Business (with Scott Boylston)
On this episode, Scott Boylston a Sustainability Design Expert, speaks on the opportunity's businesses can leverage using sustainable innovation.
Scott Boylston is the Graduate Coordinator of Design for Sustainability at Savannah College of Art and Design (SCAD). A key advocate of Sustainable Design, Scott Boylston shares with us on how companies can adapt sustainable design in their product development processes.

The concept of sustainability consists of three main aspects which are economic, environmental and social which could also be seen as profit, planet, and people.
Sustainability is one area that people and companies need to consider while they seek ways to meet their present needs. This is so important because if it isn't considered, it will have a great impact on future generations. Rising temperatures, lower water levels, these have been some of the results of not being responsible enough to consider sustainable means of meeting human needs.

With businesses now considering sustainable means of production more than ever before, Scott shares insights that various companies and brands can adopt in ensuring global preservation while still meeting the expectations of their stakeholders.
Scott took the time to go into details about sustainability, sharing with us a framework in which we could use when designing for sustainability. Here's a link to the framework.