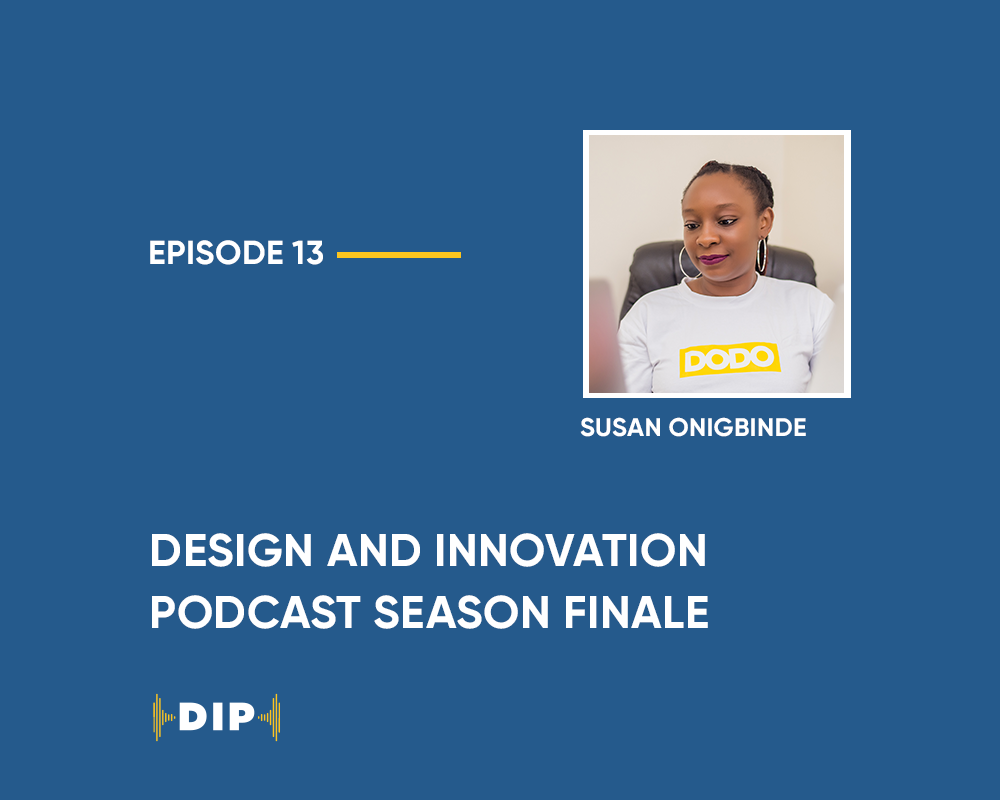 Design and Innovation Podcast Season 1 Finale
It has been a really interesting season and we sure had a lot of things to learn from it. Listen, as Susan takes us through the season, pointing out noteworthy areas from the entire season. Plug in your earphones to find out what they are.
Susan Onigbinde sums up the entire season into insightful bites that you can quickly learn from. She shares her thoughts and learnings from the various conversations we have throughout the season, highlighting key areas that stood out for her and how you as well can implement those learnings into your company.
We have really enjoyed all the conversations we've had with experts from all around the world, sharing the relevance of design to business growth and innovation. We are eager to begin the new season and we are sure you are as well.
We have come to the end of the first season of Design and Innovation Podcast but there's more to come. Stay tuned to Design and Innovation Podcast.