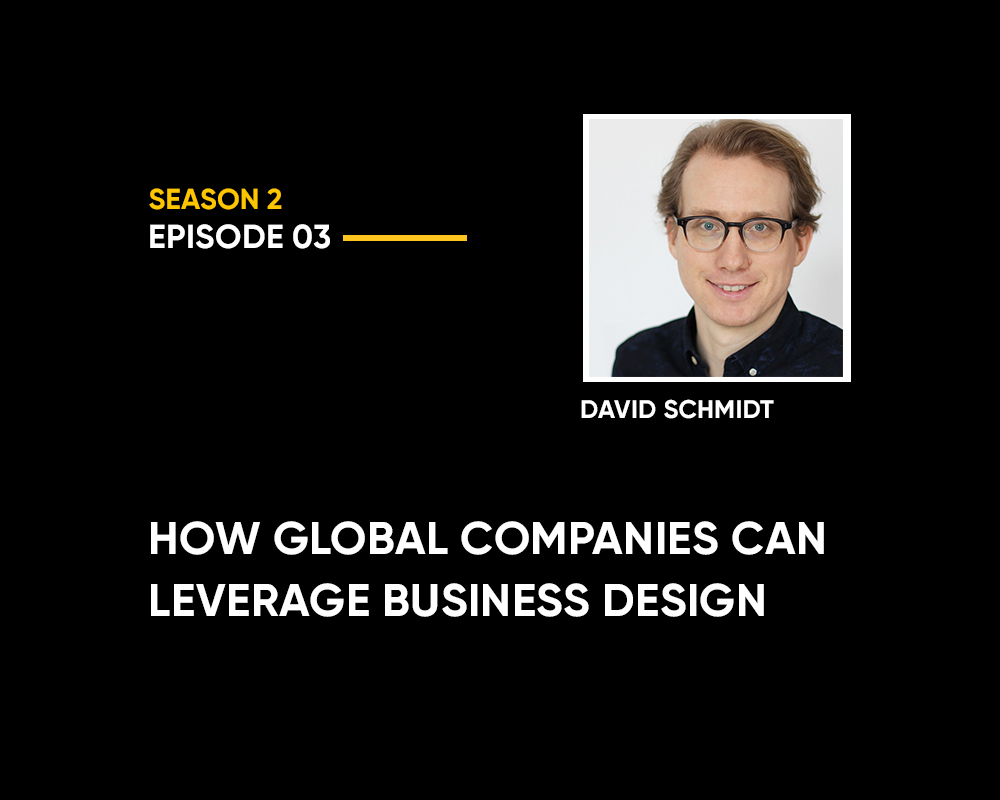 Season 2 | Episodes 3: How Global Companies Can Leverage Business Design(with David Schmidt)
David Schmidt, who is the founder and partner at United Peers shares from his vast experience in Business Design
On this episode we had an interesting conversation with David Schmidt, who is the founder and partner at United Peers. David shares from his vast experience in Business Design. He explains the opportunities global companies can leverage on for growth.
He touched on how global companies looking to act on their ideas can leverage business design to ensure their ideas are properly executed.
To find out more, do listen to this amazing conversation.