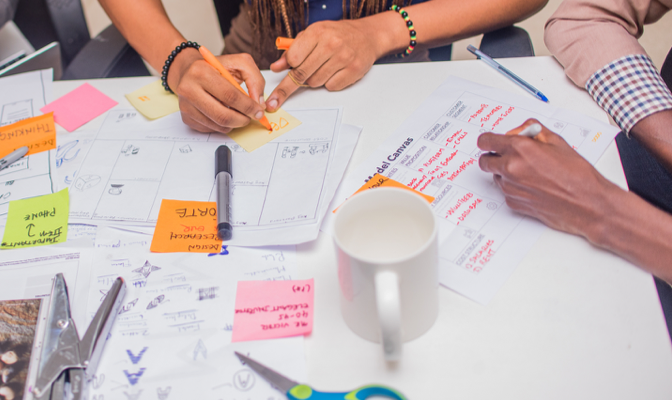 The Innovation Sourcebook: Finding Inspiration from Successful Products in the Market
There are many ways you can get inspired in launching your new venture or improving on an already existing one. The innovation sourcebook serves as a means to gather various inspirations in one place to help you as you innovate.
Innovation, as defined by Wikipedia is the application of better solutions that meet new requirements, unarticulated needs, or existing market needs.

Innovation, in some cases, can be something totally new that was never in existence and in other cases, it is inspired by technology, process or concept that has once existed. However, we see today that business leaders are getting innovative around their businesses more and more.

There are certain reasons why and one I'll like to point out would be the inspirations they get from novel ideas which may not necessarily be something that directly applies to them or comes from their various industries. For example, we see how a digital revolution led to online booking and leasing service as Airbnb which opened the door for an online car hiring service like Uber and a parking space hiring platform like your parking space UK.

The innovative cycle of new business opportunities is in a loop fuelled by existing ideas. With that said this post is aimed at sharing some of the eye-catching innovation that can inspire you in building your next business venture which will be worth $1 billion, I hope.

The simple way of sharing great ideas that have impacted businesses would be to use the Innovation sourcebook, which is a tool to help you organise various innovative solutions and the unique values they offer to customers and shareholders. Below is one of our curated sourcebooks.
Looking at the curated book above, find out ways that one or more of the above listed solutions can impact the next thing you develop.
A quick thought
How might your team leverage AI in helping people use your offering better?
Use models like the innovation sourcebook to find solutions you can align to meet a unique challenge you may face within your environment.
For business leaders within the banking industry looking to leverage new models or technology, you could use this sourcebook to compile some of the most interesting business models that have caught your attention. Looking through them at a go will help you discover patterns and opportunities you can leverage on to drive business growth.
Be on the lookout for new products and processes being developed around you. Download the innovation sourcebook to help you curate new solutions as they come.